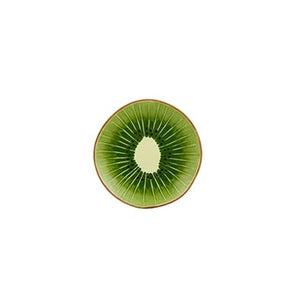 Bordallo Pinheiro
Bordallo Pinheiro - Kiwi Dessert Plate
Regular price
269,00
0,00
Bordallo Pinheiro - Kiwi Dessert Plate
These kiwi plates are a fun addition to your summer kitchen. They are perfect for cake and small lunches. 
Check out our other Bordallo Pinheiro items to brighten up your tableware. 
Material: Ceramic
Size: 21 x 21 x 2,7 cm
This item is dishwasher safe. 
Care instructions: 

Microwave resistance. Products must not be empty when used in a microwave.
Always use a handle or an appropriate glove when removing heated earthenware pieces from the microwave as they may be hot.

All products are Dishwasher safe, but should not be left in the dishwasher for long periods of time, after the cycle, as the generated steam can damage the pieces.

Bordallo Pinheiro products should not be used in conventional oven.

Bordallo Pinheiro's pieces are not resistant to a great thermal variation. Avoid putting very warm pieces in cold places or in contact with cold water with a transition time.
---
---
OTHER LOVELY GOODIES!