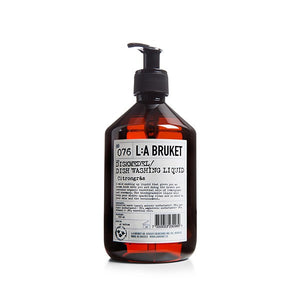 L:A BRUKET
L:A Bruket Dish Washing Liquid - 076 Lemongrass/Rosemary
Regular price
169,00
0,00
L:A Bruket Dish Washing Liquid - 076 Lemongrass/Rosemary - opvaskemiddel
A mild washing up liquid that gives you an aroma kick when you are doing the dishes and contains organic essential oils of lemongrass and rosemary. The biodegradable liquid will keep your dishes sparkling clean and is kind to your skin and the environment.
500ml
INGREDIENTS
Distilled water (aqua), anionic surfactants(-5%), non-ionic surfactants(- 5%), amphoteric surfactants(- 5%), ethanol (-2%), essential oils.
---
---
OTHER LOVELY GOODIES!